Halal Certification Benefits All Canadian Businesses
Canada: A Growing and Vibrant Muslim Population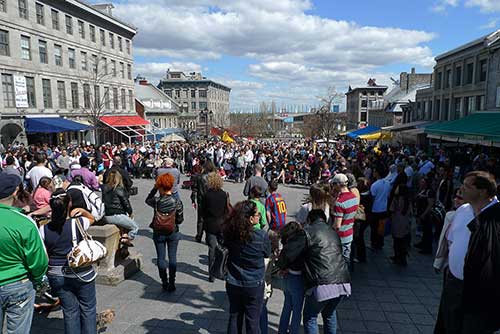 With a burgeoning population of over one-million muslims, the demand for more Canadian halal products is on the rise. As of 2020, muslims spend over $3B on food and beverage alone. A steady increase over the last decade shows strong potential for revenue growth. Establishing your brand as a reputable and trustworthy halal food provider can mean huge long term gains for your bottom line. Plus, much of the muslim population of Canada is younger. With the median age of Canadian muslims at 28 years old, the future is bright for brands looking to sell halal-certified products; customers won now, will be customers for years to come.
Not Just Food and Beverage
An increase in population and consumer demand, means more opportunities for other retailers to build a loyal customer base by selling halal certified products. Cosmetics companies, textiles manufacturers, and wellness product companies are poised to be mainstays in the Muslim community.
Additionally, many international markets and companies require halal certification in order to sell or distribute products to their consumers. For instance, Indonesia and Malaysia adhere to strict standards when establishing partnerships with outside companies. Halal certification will help open your business up to untapped revenue and business opportunities. In order to distribute and sell to Muslim businesses and consumers in countries like Turkey, Singapore and the Muslim community of the United States, a halal certification is a crucial for your success. Without it, you'll be limiting your reach and reducing your revenue growth potential.
Cultural Growth and Spiritual Strength
The halal symbol is not just a logo you slap on your products. It is a sign that you respect and understand Muslim consumers. It signifies a strict and fastidious adherence to Islamic law ; a mark of quality and cleanliness that speaks to a huge demographic of the Canadian population. We take halal certification seriously and aim to build a better future for all Canadians through our work.
Why Haven't More Companies Taken the Initiative?
An absence of an easy to understand and cost-effective way to become halal certified has kept many companies from tapping this potential revenue. Halal Certification Systems Canada can help you build your workflow and gain market share with this massive growth opportunity.
Ready to Grow Your Business with Halal Certification?
Talk to Our Halal Experts Today